Shopping Cart
Your Cart is Empty
There was an error with PayPal
Click here to try again
Thank you for your business!
You should be receiving an order confirmation from Paypal shortly.
Exit Shopping Cart
Some people thing Love is over-rated, but in truth - they have never experienced real truthful, faithful and mind-blowing love.
I confess I have loved before but nothing compares to how I feel now
I'm overjoyed, happy beyond recognition and grateful.
FYI: Love is not about two persons but the fact that both persons have incorporated God into their relationship
So How far will You go for love?
"I had died everyday
Waiting for you
Darling don't be afraid
I have loved you for a Thousand years
Ill love you for a Thousand more"
"And all along I believed
I would find you
Time has brought your heart to me
I have loved you for a Thousand years
Ill love you for a Thousand more"
----Christina Perri
Ladies: How far would you go to please the one you love?
Gentlemen: How far would you go to please the one you love?
Express your Thoughts..........I wanna know..........
Valentine's Day.......Season of Love......
"
"My heart to you is given: Oh, do give yours to me; We'll lock them up together, And throw away the key. "               ~Frederick Saunders
Persons have different view about what this day means to them.
To me, VD is just another day to remind my heartbeat, my soulmate that I really love him and appreciate him........and that he is one of my reason for making every day worth looking forward to.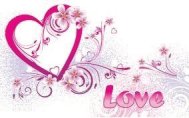 What are you doing this Valentine's Day for the one you love?
What are your expectations for this day?.........Describe the perfect gift for this day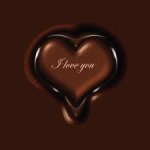 Express Yourself or your Love this beautiful season!!!
As apart of my new year resolution; I have asked the Lord to guide and prepare me to find someone to love.
With God and Love; what is the use of a relationship.
I have recently spoken to a close friend about how have she maintained a great relationship with her husband for almost 10 years now and from the conversation; this is what i learnt:
Without the following, your relationship will not be successful:
God's guidance

Love

Friendship(being each other best friend)
Respect for each other

Hard work (do not become to relaxed, always try to WOW each other
A friend once said, he falls in love with his wife everyday because he learns something about her each day.
What do you think makes a good relationship last for a long time and what is your new year resolution includes this year?
"I do swear that I'll always be there, through sickness and health; happiness and sorrow, For better or worse I'll always love you,  with every beat of my heart." Shaina Twain
These are very popular words spoken my the ones we love at the alter. That one day when it is only and you and your soulmate will always and forever remember.
Do you remember how you proposed to your wife or how your husband proposed to you?
That moment when everything around you did not matter because you are in complete awe and lost of words.
For those like myself, still waiting for our soulmate to come along and sweep us off our feet and make us the happiest being alive.
I want to hear your views.
What was it like for you at the alter and the proposal?
What is the ideal proposal for you when it should happen?
I know for me, i want to hear him tell me why spending the rest of our lives together is the best thing that could ever happen.
Domestic Violence
How can you just ignore the noise of an abusive husband/boyfriend beating his wife/girlfriend?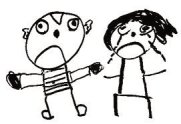 How can you sleep knowing that your neighbor is beating his children wrongly because he is drunk or angry?
Stop being cowards.
Stop saying it is not your problem
Be your brother's keeper
How would you feel knowing you could have saved a life if you had just call the police or try to intervene until help comes?
We need to do our part here in Jamaica and help fight against Domestic violence.
Expressing Yourself is not all about Music and Poetry.
It can be extended to how you present yourself also. I recently visited
www.thefacepalette.com
and realised that people express themselves just by the way they present themselves to the wider public.
Some persons pride their appearance by either being natural or use of comestic products.
I fully support being Natural, presenting the best you, being natural in my opinion, means having a good personal hygiene, proper grooming of hair and nails and presenting a bright smile.
Which do you prefer and why?
/